Our Firm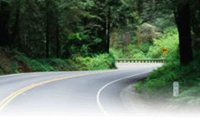 Helping individuals, families, and business owners build a successful plan for retirement is our focus. This involves growing and protecting assets, and securing a comfortable income to enjoy during your retirement years. Terry Moore is committed to provide you with personalized service and attention to help you stay focused to your plan. Being a financial Consultant gives him a unique perspective on your key planning issues as we act as trusted advisors for our clients. Roberta Hovland heads our quality administrative team.
HELPING YOU ACHIEVE YOUR GOALS....
Focus
We create and implement financial strategies with an emphasis on risk assessment, wealth accumulation and management, retirement income and estate planning. We are committed to using our experience to help you succeed.
Independence
We will help you develop your personal financial roadmap that includes a wide range of products and services to best meet your goals, and bridge your way to a successful retirement.
Exceptional Service
We will regularly review your situation to see if any changes in your life might require refinements to your financial strategy and plan. We promise to help you reach for your dreams and give you time to evaluate your best options.